Your screen resolution is too small
to browse this website.

If you are on a mobile, try to turn it clockwise...

Thank you.
www.photo-et-cetera.fr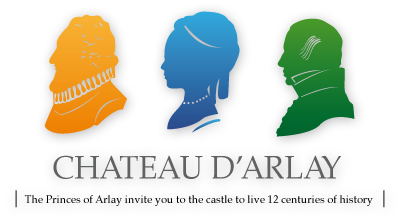 XVIIIth Century Castle
The Castle has been erected in 1774 in place of the Minimes convent, previously built in 1650 and felt into decay. This convent had been bought by the countess of Lauraguais, princess of Isenghien and wealthy heiress of the Chalon-Arlay fortress. The local architect Rémy Léger used the U shaped base of the convent to build a vast neo-classic style castle straight inspired by Claude-Nicolas Ledoux works on the Royal Saltworks building in Arc-et-Senans. From the old convent only remains the cellars and Rémy Léger added two outbuildings to be used as stables: the left one for the guests and the right one for the private use of the countess.
In place of the cloister, a courtyard, only accessible through a porch, had been designed. Closed on three sides, this courtyard opens, beyond a nice « Horseshoe » fountain, on the Romantic Garden. On the front wall of the castle, the windows are surrounded by ochre stones which are the last relics of the old Nozeroy castle that the countess used to own. In the centre of the front wall, stands a balcony with columns providing a view on all Arlay village and Revermont mounts.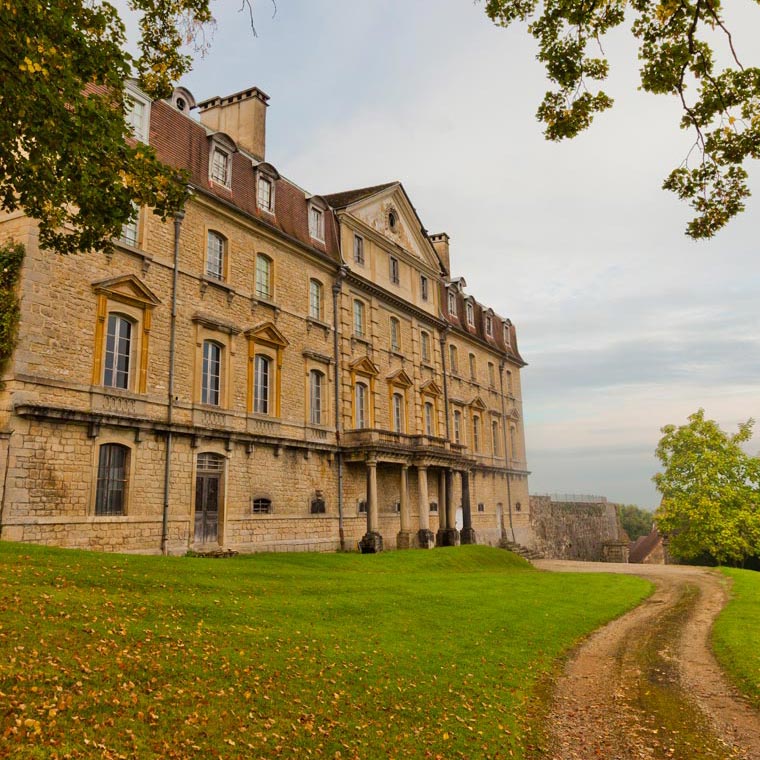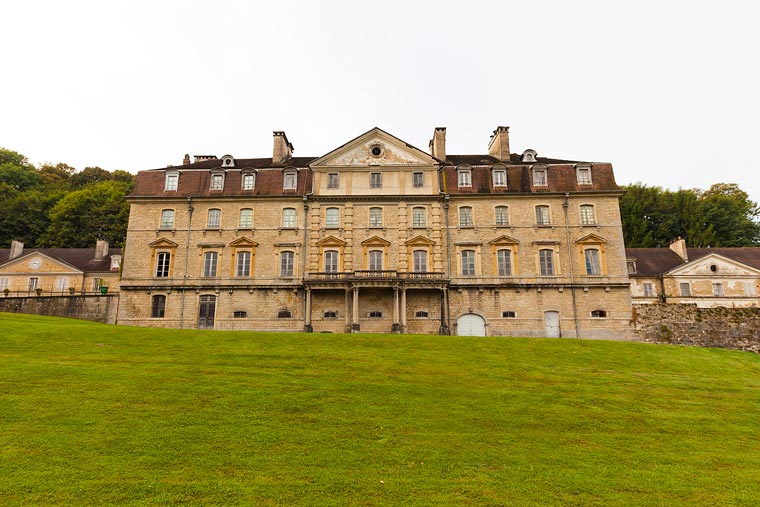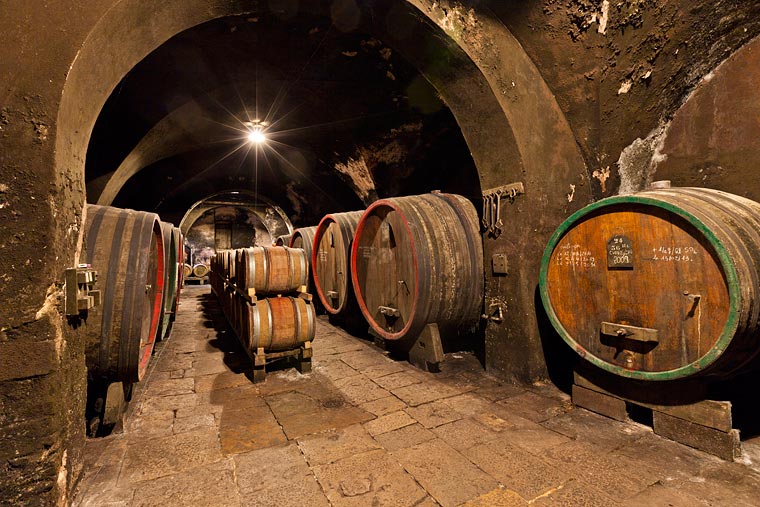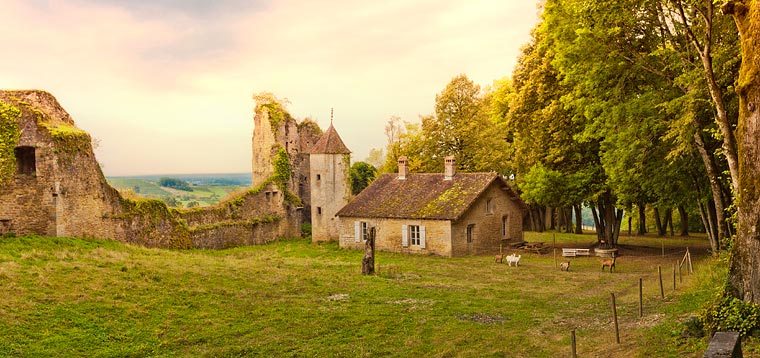 Xth Century Fortress
Arlay's hill offers spectacular fortified ramparts, surrounding a fortress and the old village of Arlay. The foundations had been dated around 1150. But their true origin dives as deep as the Antiquity, attested by the roman tank and the Merovingian wall, last relic of the primitive castle (feudal mote). The fortress was the stronghold of the Burgundy Counts in the VIth Century. Hereafter the Chalon-Arlay Counts transformed it in a fearsome fortress where they established their powerful barony during 5 centuries.
It was indeed one of the first equipped with guns as the fortress stands in a strategic location on the top of the hill. At its feet used to spread the old village which an octagonal tower is the only visible relic. The castle had been built in an Anglo-Saxon style which emphasizes the military and strategic destination of this place. A massive dungeon and a chapel/arsenal with strong walls used to protect buildings which are nowadays a plain and simple terrace.
The point of view, there, is unmatched over the first mounts of Jura to the East till the Poupet Mount more to the North. From the "Point de vue" Tower, the landscape widens to the South and West over the Bresse plain and the coasts of Chalon. The Epinette door, the old southern entrance gate of the fortress, used to open the road to Lons-le-Saunier through the ancestral vineyard of the estate.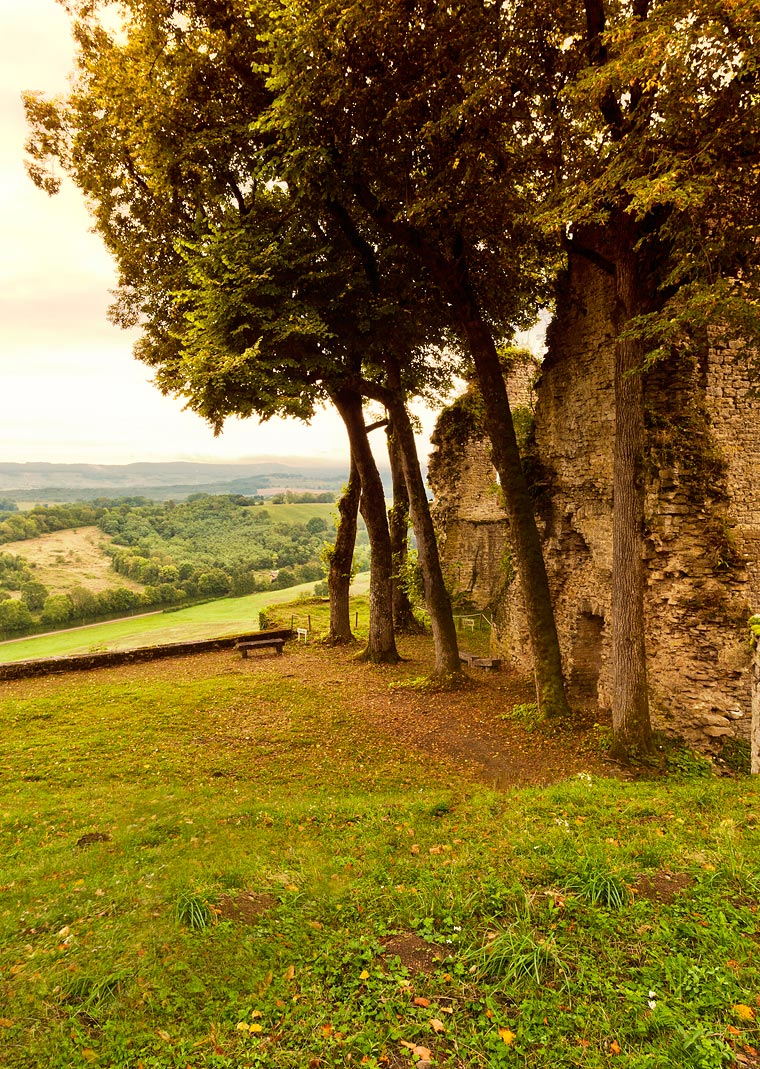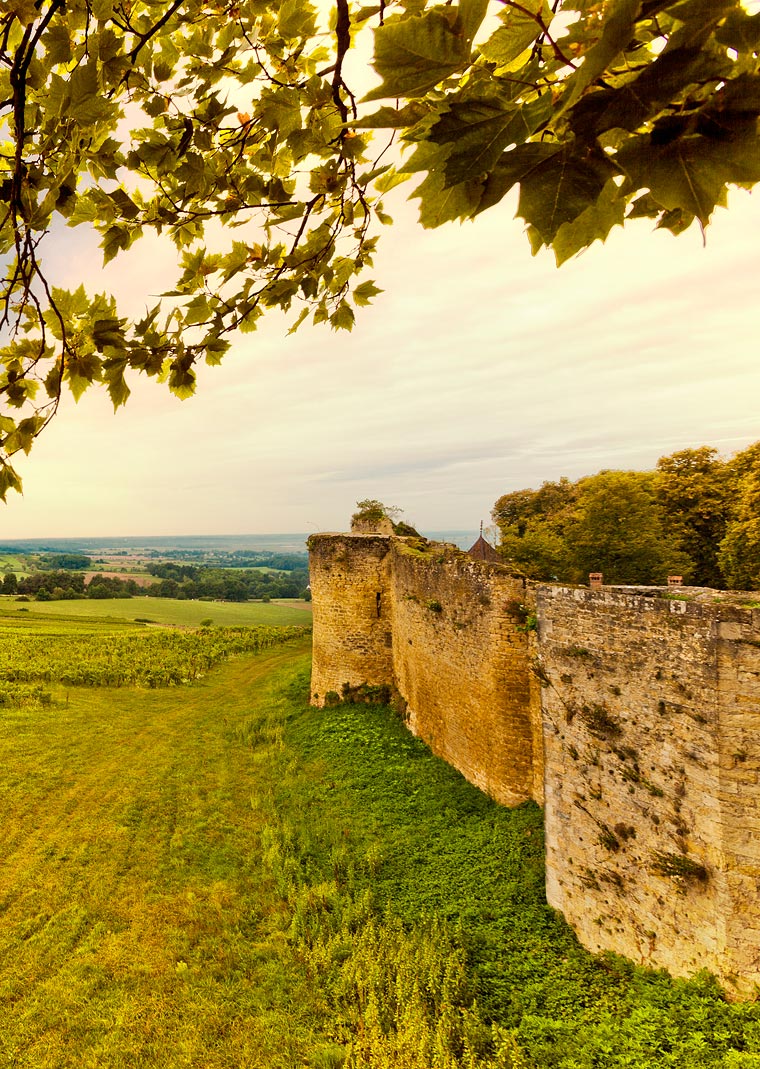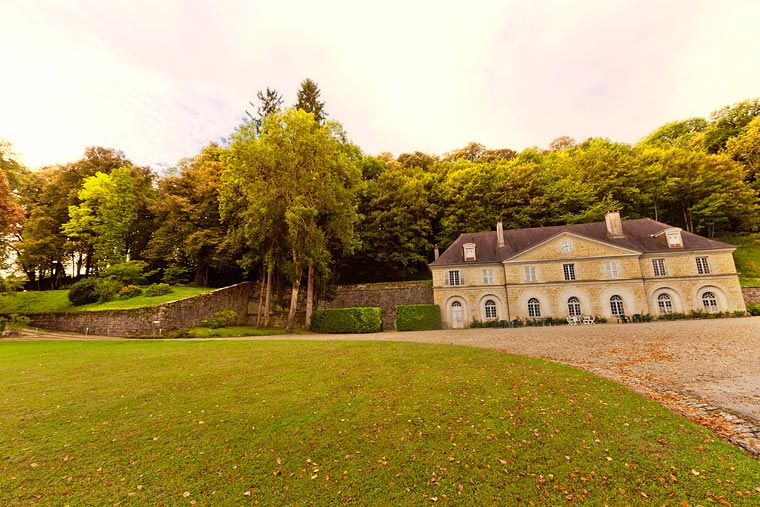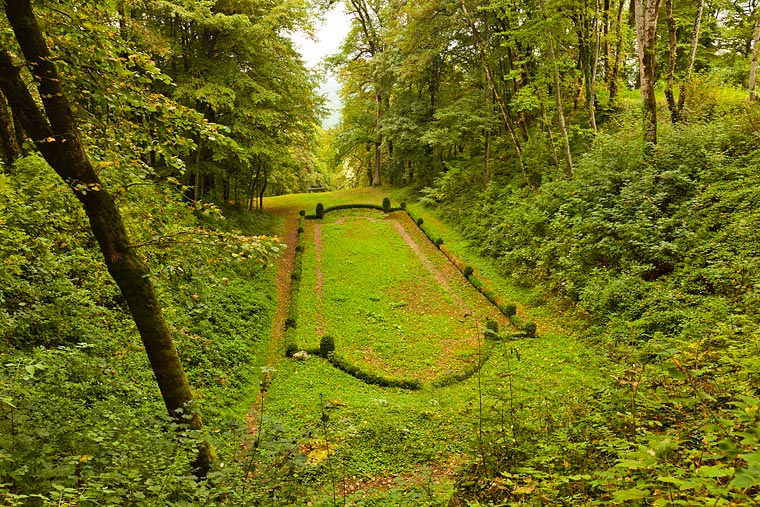 Privacy policy | All rights reserved | Copy prohibited | Photos & Webdesign Photo & Cetera